The solution
It is designed and developed an easy website to navigate and manage, clean and freso visually with the trend today is the flat design or "Flat Design" and Responsive design or "Responsive Web Design" adapting the design to corporate image the observatory.
Services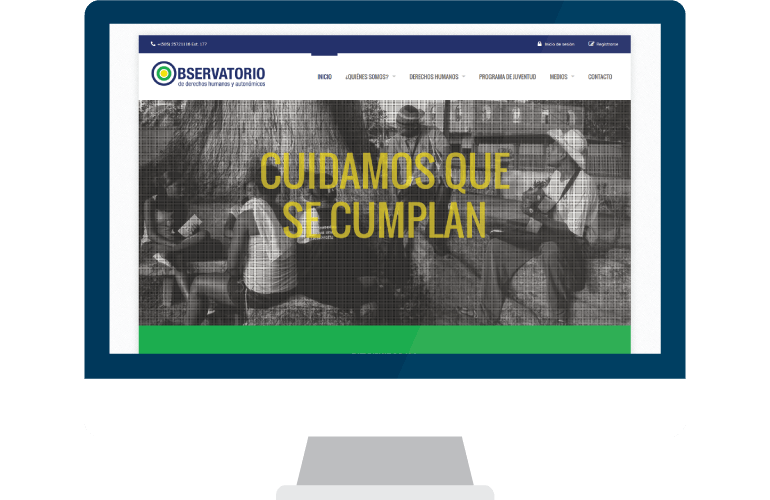 Responsive web design
Responsive web design allows us to build sites that provide an optimal viewing experience across a wide range of devices—whether you're on a smartphone or a 27" monitor. It allows easy reading and navigation without the drudgery of resizing, panning, and scrolling or the time and expense of building customized mobile apps for the major platforms.
The wireframe
Wireframing allows you to define the information hierarchy of your design, making it easier for you to plan the layout according to how you want your user to process the information.