Graphic Design
We specialize in editorial and advertising design, logos and corporate identity for new or existing companies with modern, fresh and clean style.
Everything comes through the eyes
We provide editorial design that makes a good impression in a society almost visual. Our designs provide a harmonious and communicative unity between interior, exterior and text content to attract and retain the attention of readers.
Own communication needs
We design creative editorial publications, with new trends in design and keeping foremost readability of the content. Each publication type has different communication needs according their objectives and target audience. Not the same design a magazine or book with youth issues, than one intended for scientific research.
Objectives of the editorial Design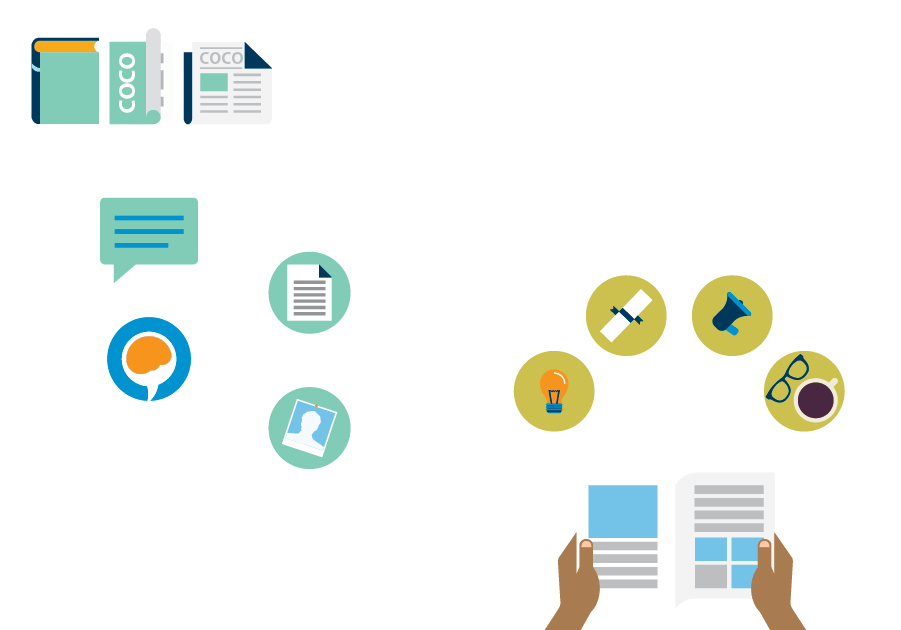 Thew main objective of a editorial publications is to communicate or convey an idea or story through the organization and presentation of images and text. They can entertain, inform, instruct, communicate, educate or develop a combination of all these actions.
Our criteria for a good design

Typography
Serif font type used in long texts because they provide better readability and Sans Serif, short or digital publications.
Font size
Body text size between 10 and 12 points is recommended, but depending on who is targeted publication may increase.

Spacing
We adjust the spacing so that the words do not get too separated from each other and place on the streets.

Contrast
We use one or two typography and its variants (regular, condensed, light, bold, etc ...) to generate contrast between titles and body text.
The orphans and widows
We avoid orphan and widows and optimize hyphenation in paragraphs.

Colors
The highest level of readability is achieved if there is a contrast between font and background. We combine colors according to the type of reader the publication or its subject.

Image
To generate attractions, we place the image in different areas of the grid in relation to the text.
Blank space
They produce a great sense of freedom and clarity. They serve as visual rest and pause in reading, as well as spaces for reflection and balance in the composition of the design.

Typography box
We size the margins of the publication from harming reading and for them it is necessary to consider the type of binding, glued or stapled to the back.
The grid
We establish a flexible grid that allows us to organize and locate text, graphics and images to ensure a consistent design and readability in the publication.
Columns
For publications extensive content, texts should be divided into columns to stimulate the reader. It is recommended that a line of text has a minimum of 34 characters, as optimum maximum 45 and 68.
Our Editorial Process Design
The editorial design process essentially goes through these stages:

Receiving the Files
The text for the book layout must be delivered in MS Word and images in JPG files and not embedded in the text, since they lose quality when converted back to JPG.

Research
We research on similar publications to give an idea about materials, designs, colors, sizes and finishes. Then we sketch the cover, internal pages, the interaction of text and photography or illustrations, typography, etc. are made.
editing
The editor and not the designer is responsible for editing and debugging the text to take no errors.
Visual line
Through the design software Adobe Indesign, we define the visual line if the publication like color, size, page margins, fonts, master pages and different paragraphs of styles (titles, subtitles, body defined text, tables, etc.).
Layout
We start the book layout process to the edited text, then it is sent to the client to provide their feedback or the approval of the layout.
The Advertising Design
Good design can make the difference between being chosen or go unnoticed. Through our experience, we deliver your message clearly and efficiently and thus generate results.
Corporate Identity
It is the consistent and persuasive image that gives you "personality" and reflects the values of a company or institution, you get confidence of your audience and enables competitive differentiation.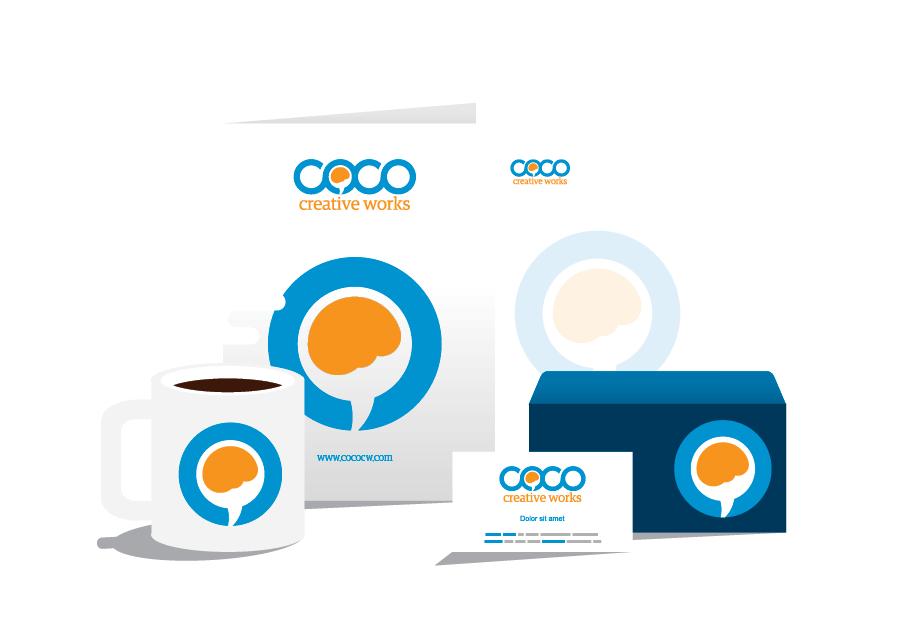 The Corporate Identity Guide
This guide provides guidelines for the construction, use and application of the logo or brand of the company or institution in the various communication platforms are defined. Describes graphics logo signs: shape, color, size, etc. corporate colors and fonts are also included.
The Packaging
In a competitive market the product presentation is essential, therefore, that can determine that the product is a success ... or failure. For much advertising you do, and how much their product is superior, the consumer decides what to buy when it is in front of the product, and then all you see is the label, the box, the packaging presenting it.
Corporate Identity Package
First impressions count a lot. Project a professional image of your company to your customers and differentiate from competitors.
Startup
Ideal for individuals, businesses that are incubating or startup and know the importance of a good image for your business.

Starting at

$ 150

1 week
1. Logo design (3 concepts 5 revisions)
2. Stationay design:
- Business card
- Letterhead
- envelope
3. Social media design (cover image)
- Facebook, Twitter, LinkedIn, etc…
-
-
-
-
-
-
-
-
-
Basic
Ideal for businesses that require differentiate and position their brand as their products and / or services are already in contact with potential customers.

Starting at

$ 250

1 - 2 weeks
1. Logo design (3 propuesta 5 revisiones)
2. Stationay design:
- Business card
- Letterhead and envelope
- Invoice, Cash receipt & Stamp
3. Social media design (cover image):
- Facebook, Twitter, LinkedIn, etc…
4. Digital stationay:
- MS Word letterhead
- Powerpoint presentation
5. Advertising design:
- Brochure, banner, folder, id card
-
-
-
-
Full
Ideal to support the area of marketing and / or sales of a company through all the elements that gives us the corporate identity.

Starting at

$ 400

3 semanas
1. Logo design (3 propuesta 5 revisiones)
2. Stationay design:
- Business card
- Letterhead and envelope
- Invoice, Cash receipt & Stamp
3. Social media design (cover image):
- Facebook, Twitter, LinkedIn, etc…
4. Digital stationay:
- MS Word letterhead
- Powerpoint presentation
5. Advertising design:
- Brochure, banner, folder, id card
6. Promotionals design:
(coffee mug, shirts, hats, etc ...)
7. Corporate signage
8. Vehicular labeling
9. Corporate identity guide