GISRES website
April, 2015
/
The site
We design and develop for the Gisres project, an easy website to navigate and manage, clean and visually apelling with Flat Design" and Responsive web design adapting the design to the corporate image of the project.
Services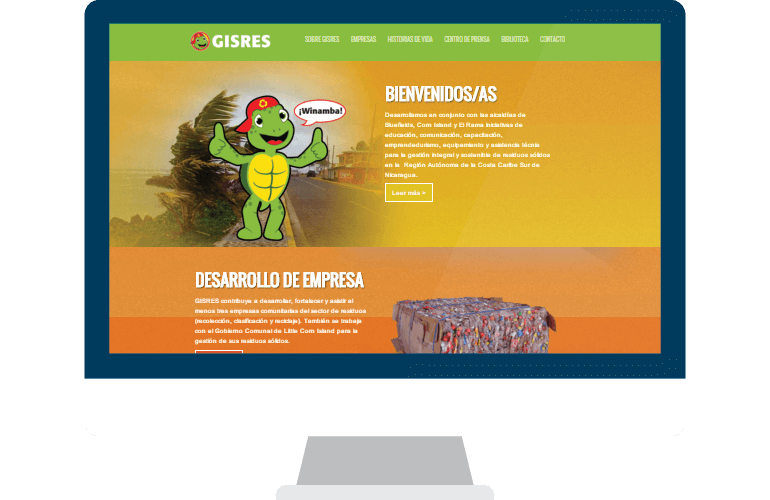 Responsive web design
Responsive web design allows us to build sites that provide an optimal viewing experience in a wide range of devices, whether you're on a smartphone or an "monitor 27. Allows easy reading and navigation without the monotony of change size, lateral displacement and displacement or time and cost of building custom for all major platforms mobile applications.